Ticket
Clean and orderly.
With a minimalist and neat design, create ticket and track, remind, making your enterprise communication smoothly and freely, perfectly enhancing the customer experience.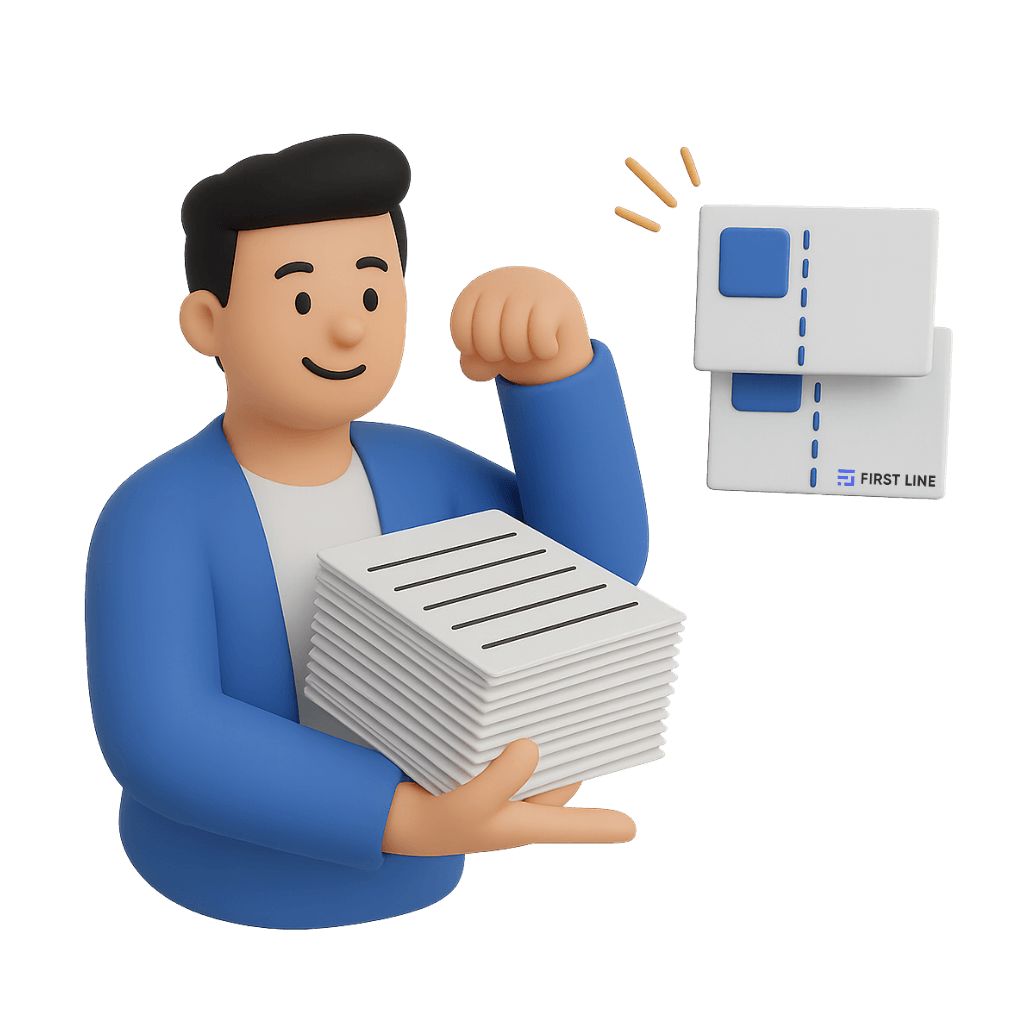 Record, process, and track in one go.
Custom Fields
Work order forms are used to simplify communication between enterprises and customers, with organized workflows, can quickly promote the company's collaborative handling of customer requests and problems, greatly improving the resolution rate.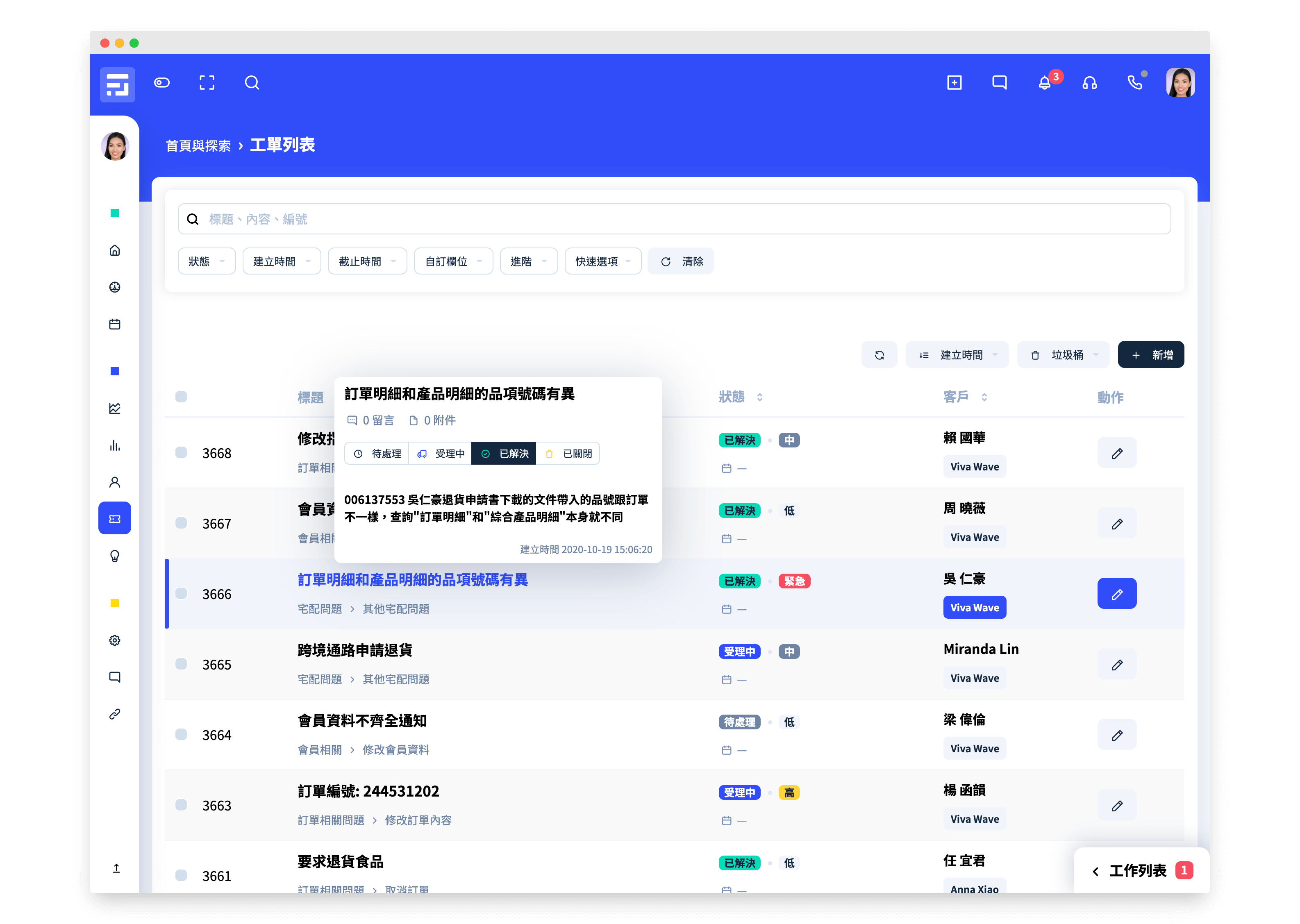 Provide everything agent needs.
Ticket Management
Ticket can help enterprises track, manage, and maintain a list of issues, assisting in handling customer problems. Based on the first-line service staff unable to answer, solve customer problems at the moment, the first-line staff record the problem and add it, such as needing maintenance staff, engineers to inspect the site, such as equipment, lines, etc. Need to be reviewed or reported by different departments, local departments or institutions, such as local business handling, etc.

Custom Categories
Define clear and well-structured ticket categories, use categories and subcategories for division, helping to keep tickets orderly.

Priority Levels
Four levels with color markings - low, medium, high, and urgent, clearly indicate the importance of tickets, facilitating the arrangement of processing order.

Multi-condition Filtering
Find what you want based on flexible conditions. Through filtering, tracking, and analysis are precise to the minute and second.

Ticket Templates
The template feature allows agents to set frequently used service content as quick items, apply directly when needed, or simply modify to send out tickets.

Custom Fields
Through "Custom Fields", you can quickly expand the information you need, and include up to 10 types of fields, helping to personalize your business, and use them to manage and filter your work.

Automation
Whenever a specific event occurs in a ticket, it will immediately trigger the rule you specify. It's like an agent who helps you monitor and assist around the clock, reducing the trivial daily tasks of agents.
Search smarter, not harder.
Highly flexible filtering
Among the sea of ticket, you can accurately search for the information you want, such as priority, creation time, closing time, etc. It's the best tool for service teams to follow up on everything and track the workflow. Easily complete them and enjoy the moments afterwards.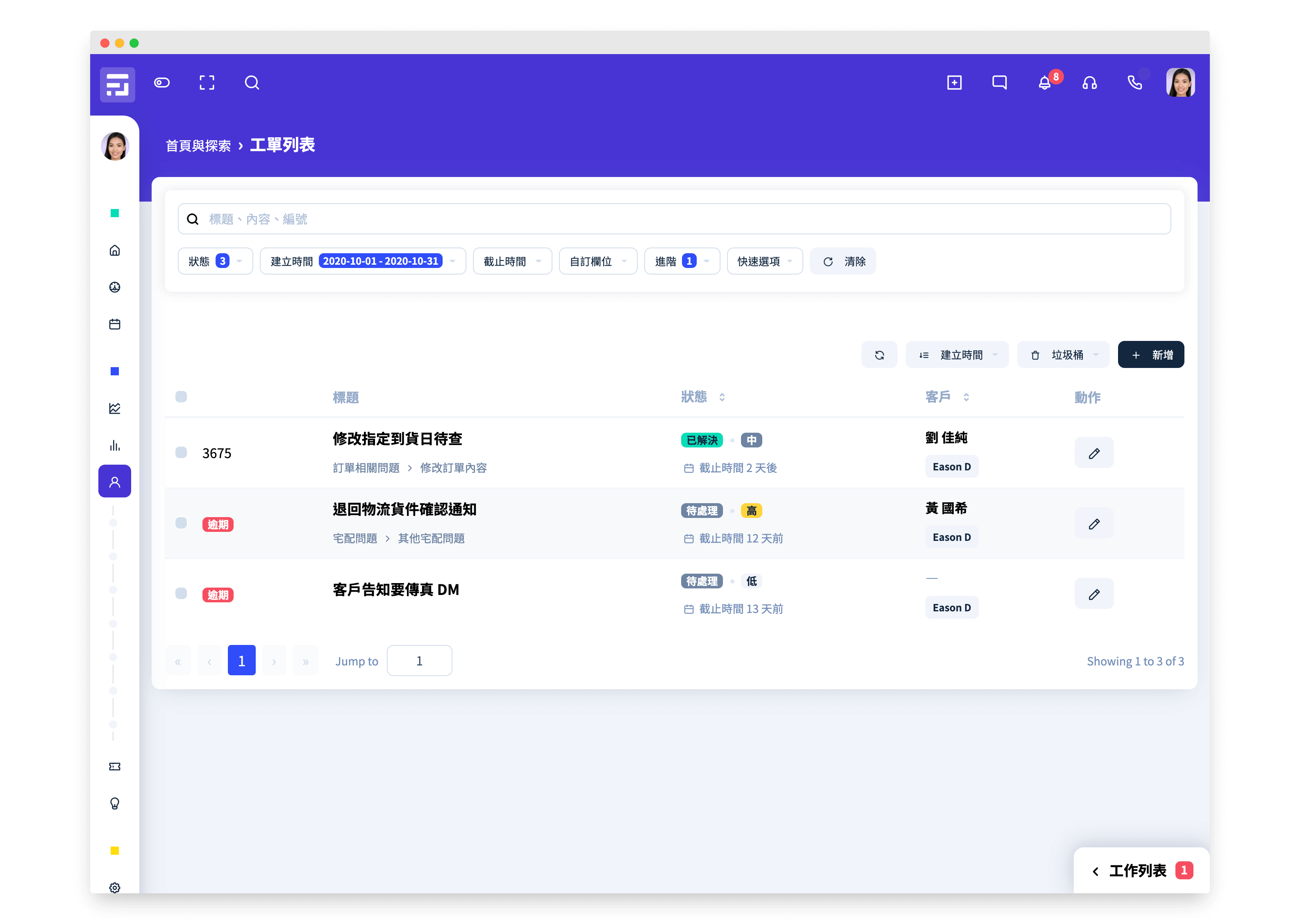 Work smarter, not harder.
Service Integration
FIRST LINE makes ticket more than just a tool for handling issues, but also a way to cooperate with other functions to benefit from them. For example, you can go to the Customer Relationship Management system to filter customers with "Purchase Intention" categorized ticket, then use the crowd marketing function to publish advertisements, or assign them to marketers, allowing the entire business process to run smoothly and maximize value.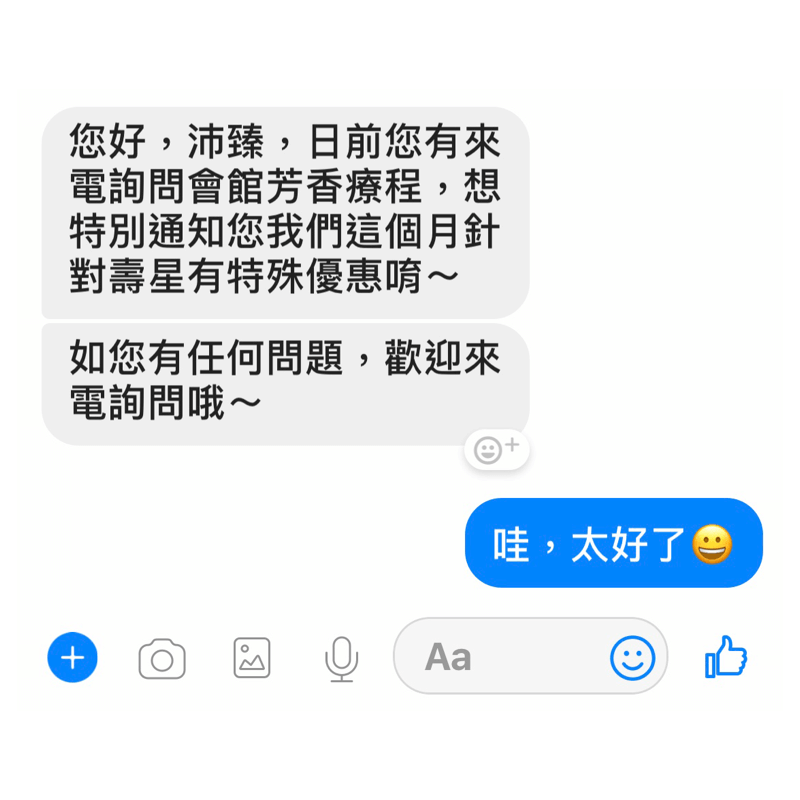 Make your customer service shine
Everything you need is at your fingertips. The best way to understand FIRST LINE is to experience the product yourself. Contact us now for a free trial.
Talk to Sales